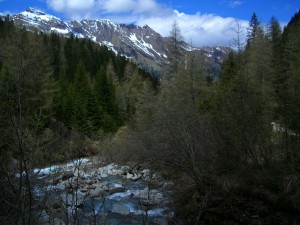 Dutch manufacturer bestUV was selected to supply the latest Önorm-certified ultraviolet (UV) system for a touristic village in the Alps.
The purpose of the certified bestUV system is to protect the visitors and inhabitants against pathogens in the drinking water. 
The BetaLine certified UV system will replace an existing UV system which did no longer fulfill the demands of treating drinking water. Based on the experiences, the bestUV system will be equipped with fully automatic cleaning device to prevent fouling of the quartz sleeves and UV sensor.
The UV lamps are automatically adjusted in power based on water quantity and quality, resulting in a minimal usage of energy.
Ultraviolet light has an advantage over chemical treatment, such as chlorine, as UV does not formate chlorinated organic compounds.
BestUV system was selected because of the low energy consumption, compact size, robust construction of the UV reactor.
For more information contact the experts in ultraviolet light.