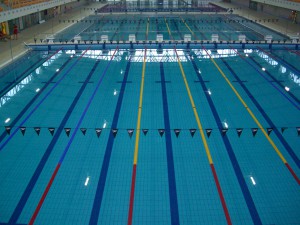 Several bestUV systems were installed in one of the latest new-built aquaparcs in Europe. The new constructed aquaparc is officially opened in the begin of 2012.
Dutch manufacturer bestUV, leading in UV units for swimming pools, was selected by the contractors because of its wide range of references, proven effects and high quality products with lowest operational cost. 
In the new-built aquaparc the bestUV units are used in:
25m pool
50m Olympic swimming pool
toddlers pool
recreation pool
salt water pool
whirlpool
All pools are equipped with bestUV systems including specially developped bestUV lamps, UV sensor technology and cleaning device to prevent fouling of quartz sleeves. 
Salt water pool
Especially the UV unit for the 'salt water pool' is confirming again the innovative strength of bestUV. The salty pool water is highly corrosive to the material normally used in pool water. After many years of testing in comparable situations, bestUV is able to provide a high quality low-cost solution for UV pool units, resistant to highly corrosive warm salt water.
German DIN
The bestUV systems are following the new draft (May 2011) of the German DIN 19643-2:2011-05 chapter 4.5.5. The DIN allows the use of specific medium-pressure UV lamps only.