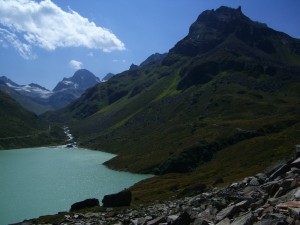 Dutch manufacturer bestUV was selected to supply an ultraviolet (UV) system for an accomodation in the Swiss Alps.
Before summer season of 2011 the bestUV unit was transported by helicopter to the accommodation on a height of over 2500m.
The purpose of the use of the bestUV systems is to protect the visitors against pathogens in the drinking water. The water originates from melting snow and must be disinfected before it can be used for human consumption. 
Ultraviolet light has an advantage over chemical treatment, such as chlorine, as UV does not formate chlorinated organic compounds.
BestUV system was selected because of the compact size, robust construction of the UV reactors and cabinets and the limited maintenance requirements.